Hi,
We got in some Monokuro Boo stuff. Here is Steph with the earmuffs, ($17), and the plush recorders, ($27). If you press his right ear, you can record a message, press his left ear and it will play back. These things are so fun. We also have phone charms,($7-$10), with that character too. Steph is holding one but it's kinda hard to see. (Guess what we were watching on tv all day today...)
This is Toofhairy...We love him, ($20), he comes in a white bag with his/her eyes on it.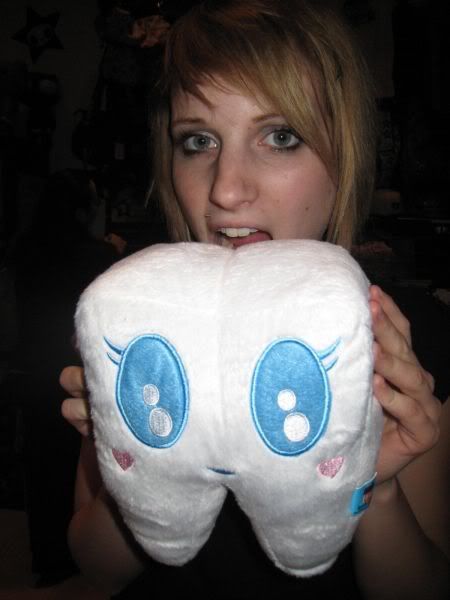 We got in a bunch of new tokidoki jewelry, including the new stuff. We also have all 9 of the tokidoki decks in stock right now....and all 6 posters, ($25) too...and we still have some tokidoki sale stuff online, just click "sale stuff," on the website.
Here's Steph with the Stormy Cloud necklace. Its grumpy on one side and happy on the other side. It's $36. We also have the earrings, (not shown, but shown on our website) for $36.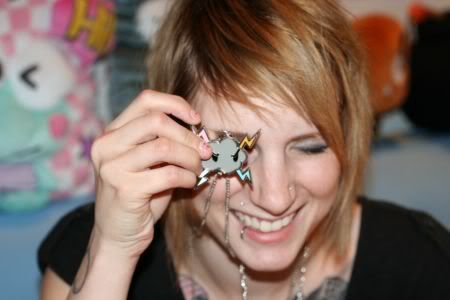 Here is the tokidoki LA Gun necklace, Stormy Cloud, and the Silver Bullet Necklace. The LA Gun necklace is bigger than the other charms. They're all $36 each.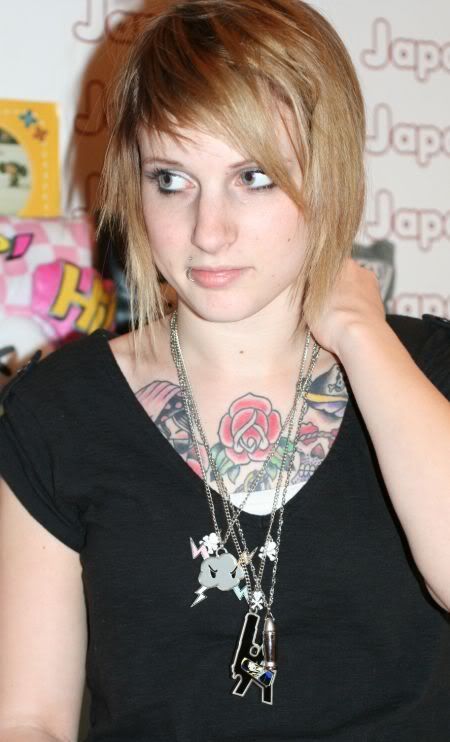 Here's a pic of the new record necklaces from tokidoki, ($36), and the new dog tags ($25).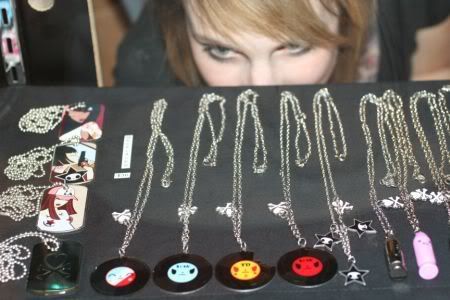 These are the new tarepanda 10th Anniversary Edition plush. They are big, 16inches. They come laying on their belly or standing up. $30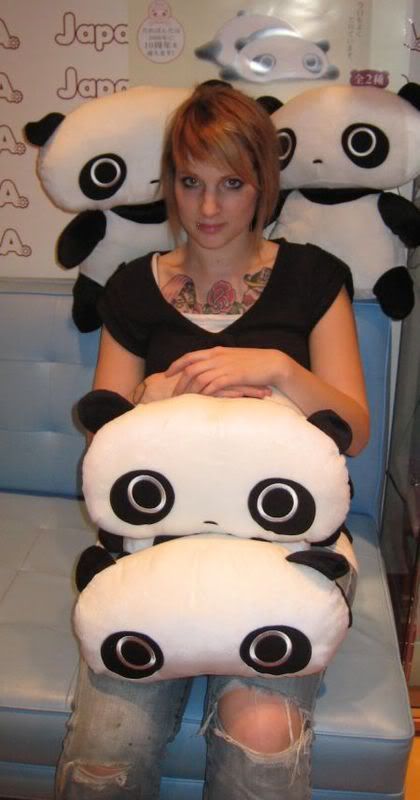 This is a kids size medium Domokun shirt that Steph is wearing, $22, and the Domokun plush boxes you can put stuff in, $18.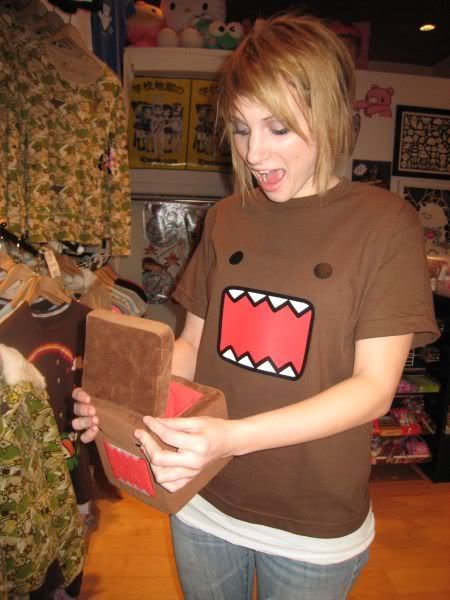 Here is our friend, Luke Chueh, being silly, (and Jalissa in the back: background props!) He is wearing the Domokun hoody for me, ($50), and holding the stuffed banana, (on sale for $20 now). Check out Luke's art, you will thank me www.lukechueh.com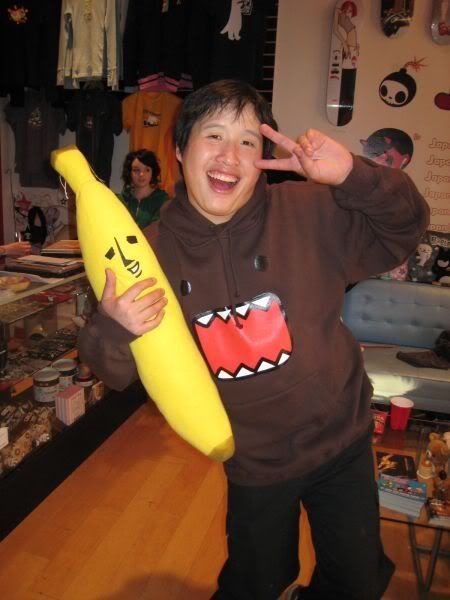 We have Gloomy Bear puppets in that come with a blue-faced, bloody Pity the boy, they're $25....and we still have the gloomy bear beanie plush that lay on their stomachs, $25 each, in white w/blood, pink w/blood, and pink w/no blood.
We just got in more 'hearts' from 'I heart Guts,' If you go to our top myspace friends, you can add 'heart' as your friend. He is $18. We sold out of these really fast last time we had them.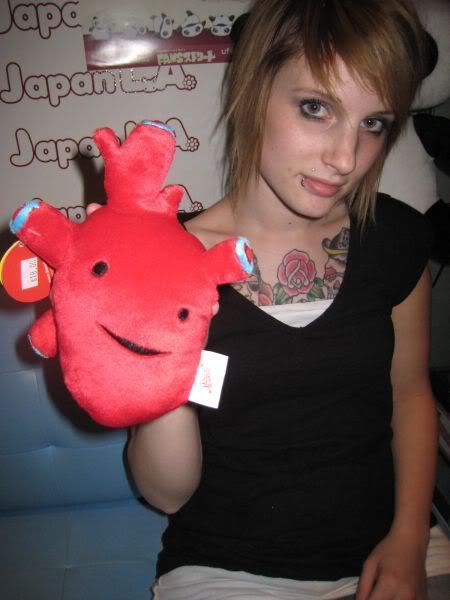 That's all for now. Check out our online store at www.japanla.com You can click "new stuff" or "new tokidoki stuff" to look this stuff up easy. There's a lot of cute stuff on there...or come visit us at:
648 N. Fuller Ave. (off Melrose Ave)
Los Angeles, CA 90036
Hours: Sunday-Friday 11am - 7pm, Saturday 11am - 8pm
See you soon!
xoxo,
Jamie