News — JapanLA Events
We are having 2 parties this week! The first one is our Halloween Party with our friends Munky King and Capsole. You will definately see some of your favorite lowbrow artists partying it up. It is tomorrow, Wed, Oct 31st.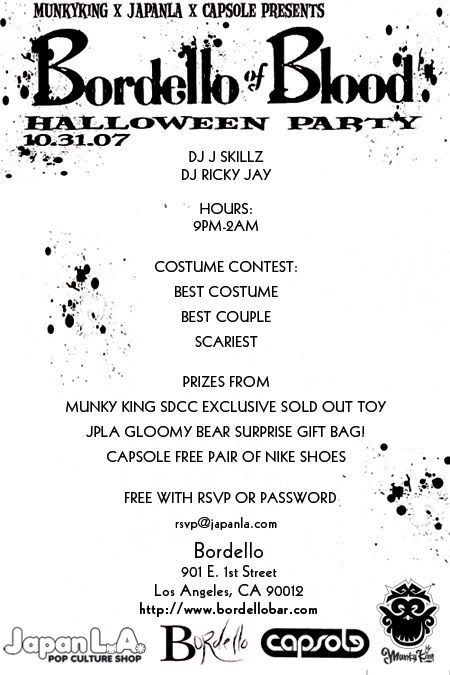 ---
Happy Halloween! JapanLA + Munky King + Capsole are having a Halloween Party Wed, Oct. 31st. It is going to be fun! Check out the flyer below for details. It is at a bar so its 21+.