Hey!
We just got in a bunch of new Hello Kitty stuff, including a bunch of Chinese New Year stuff. Chinese New Year is on Feb 7th this year, and it is the Year of the Rat. So, Sanrio made a bunch of cute cellphone charms, chopsticks, small glass and wooden figures with Hello Kitty dressed as each animal: rat, ox, tiger, rabbit, dragon, snake, horse, sheep, monkey, rooster, dog, and pig. They are soooo cute. Here's pics of the 2 1/2 inch wooden figures, $22 each.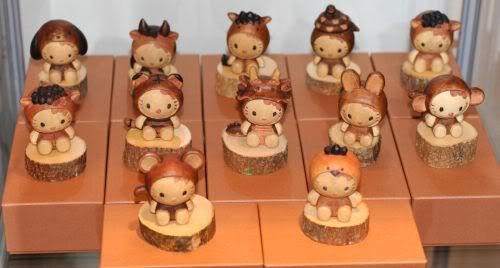 Here are the glass pics...they are way cuter in real life...glass is just hard to take pictures of...clear glass is $10 and frosty glass is $11

Here are some of the new phone charms...we have all 12 animals though. They're $9.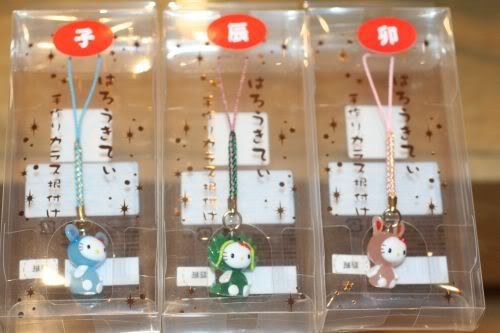 These are cute phonecharms with Hello Kitty dressed as an animal inside a clear plastic ball. Hello Kitty floats around inside the ball when you move it around. These are hard to see but they are really cute. They're $8.50.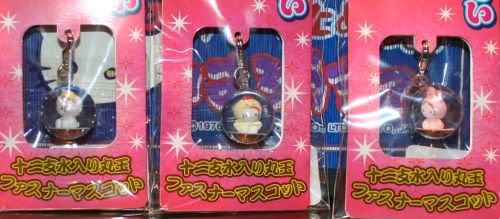 Here are the phone charms with hello kitty in a box...they're $6.
Hello Kitty Chopsticks! Only $5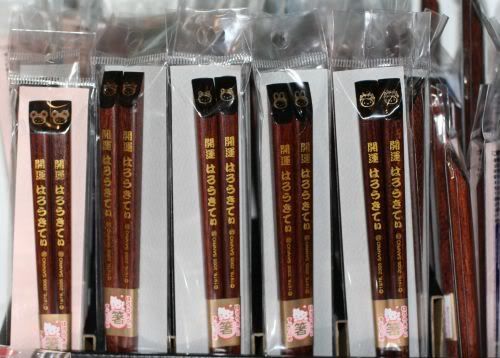 We got in other Hello Kitty stuff too, like this Hello Kitty in a bunny outfit...the 8 inch ones are $15 and we have bigger 10 inch ones for $25.
And...new Kuromi stuff. Here's pics of the new plush, business card  holder, compact mirror, lipgloss, and new key covers.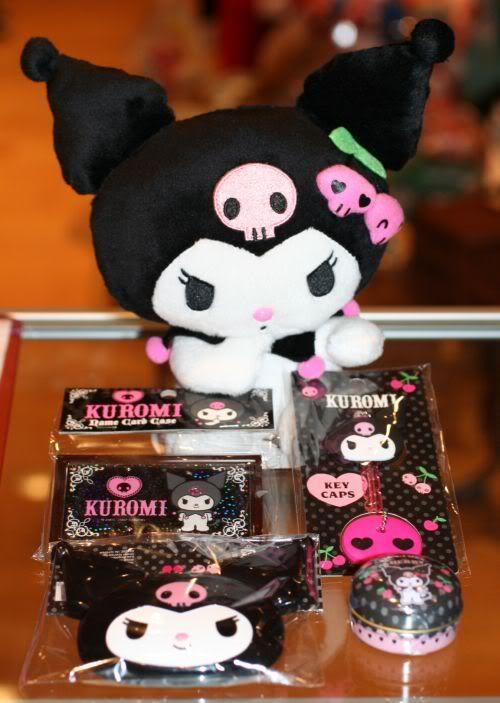 And....new Cinamoroll stuff: plush, wallets, food container, spoons and forks.
This stuff is not on the online store, so you have to come in and check it out! If you really want something, call us and you can do a phone order and we'll send it to you.
p.s. Jalissa is really sick...send her "get well soon" messages on her myspace...find her in our top friends....
xoxo,
jamie
JapanLA
648 N. Fuller Ave.
Los Angeles, CA 90036
(323) 934-5201